In our recent guide, what to wear bowling, we received a question from a lady asking about bowling attire for ladies. And is it possible for girls to look stylish, seductive, beautiful, and comfortable at the same time?
Well, If you've never been to a bowling alley before, it's common to wonder what women specifically wear and what general practices you should follow.
So, in this article, we will suggest some cute bowling outfits for ladies going to a bowling alley with friends or going bowling on a date with their boyfriends.
What to wear and what not to wear?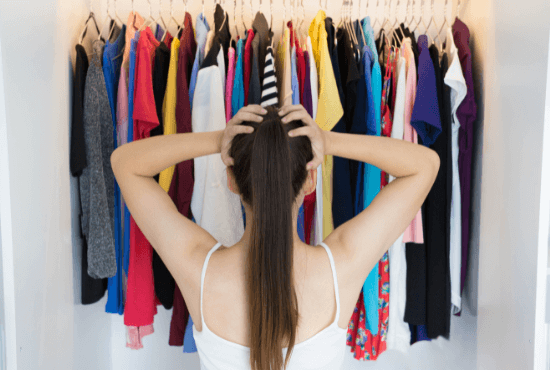 There are countless options for how to dress going to a bowling alley. The main thing is not to neglect the basic rules described below, and you will rock the bowling alley with your presence.
First of all, bowling is a fun sport, and the rule of thumb for bowling outfits is to feel comfortable and wear comfortable. That is the way to think before choosing the outfit for bowling.
1. Wear a comfortable dress
Do not wear too tight or too loose. It can turn into the most embarrassing moments while playing, and it can also result in physical injuries at the same time.
2. Try it at home
You should not wear newly purchased, not tested clothes going bowling. Wear them at least once at home, and If you are not comfortable, don't wear them to a bowling alley, or you might spoil all the fun.
3. Bring a pair of socks
Don't forget to bring your own pair of athletic socks to the bowling alley. If you are wearing high heels or sandals, you will be wearing rental bowling shoes, and many other bowlers wear those shoes. It is unhygienic to wear them sockless.
So, it is recommended to bring your own pair of bowling socks with you. But if you have your own shoes, then you can wear them sockless.
4. Wear A Face Mask And Stay Safe
When going bowling, wear a mask, as most bowling alleys won't let you in without one. However, when you are bowling on the lanes, you can take it off as bowling is considered a sport and you do not have to wear a mask unless you prefer it.
Amenities may vary based on local guidelines. If you are unsure about your center's rules, you can contact them.
Cute Bowling Outfits Ideas For Ladies To Rock The Bowling Alley
There are situations when you are invited to a bowling alley for a date, or it's a bowling party with friends, and you need to look sophisticated. It will make you feel confident, and you can communicate openly and not pay attention to the hem of your dress or an uneven turtleneck.
Bowling Shirts: What Should You Wear?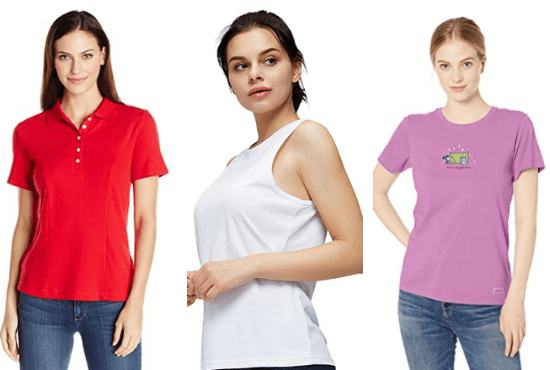 Wear a loose top, which is perfect for bowling because it's not only feminine and sensual, but your arms have enough room to move to throw a ball freely. Wear your cleavage carefully because you will bend over frequently when bowling.
The dress code for bowling alleys is casual, so you can wear a short-sleeved top, a T-shirt, a tank top, or anything that fits your style. Furthermore, you can also check out this awesome collection of women's bowling tops.
Women's Bowling Bottoms: Feel Like Your Best Self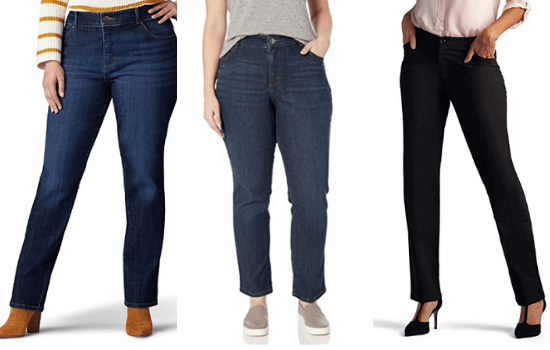 Wear your favorite jeans or pants, which look striking and allow you to move around freely. When it comes to choosing bowling jeans or pants for women, there are plenty of options out there but always take your height and leg length, body shape, and color into consideration as you choose.
It is also important not to wear something very tight – there is a risk that the jeans will crack at the seams, which is fraught a very uncomfortable moment in any person's life.
Bowling Jackets For Ladies: Make A Statement With Your Outfit
If the weather is cold, it would be useful to wear a sweater or jacket for a vintage and elegant look. Moreover, Many bowling alleys are chilly, and you should have something warm to wear that you can easily take off while bowling.
While the options are endless, check out these stylish bowling jackets, which are also perfect for casual wear.
Minimal Accessories
Avoid too much jewelry that could bother you or hurt you while bowling. Wear what you know with certainty that will not disturb you during the game.
Do not wear rings and too many bracelets in the hand you will use to throw, or if you decide to wear them, remove them before playing the game. You can do this by carrying a stylish handbag that is not too heavy and has enough space for your things.
Bowling shoes for women: When Comfort Meets Style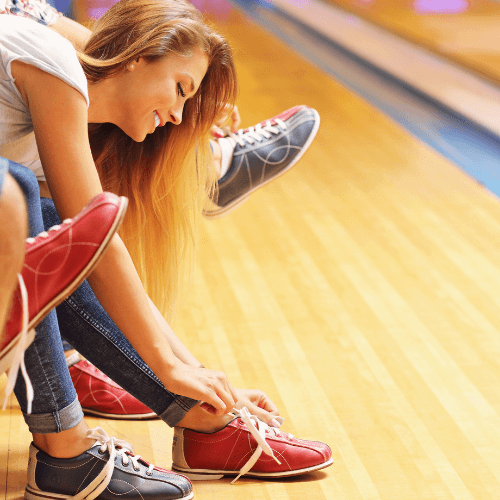 You can wear whatever you feel comfortable going bowling, but on bowling tracks, you need to wear special bowling shoes designed explicitly for the game of bowling.
The reason is bowling tracks are considered to remain clean and non-marking. It prevents players from physical injuries and avoids any damage to bowling tracks at the same time.
If you are going bowling for the first time, you can get rental bowling shoes from the bowling alley for a few bucks. If you have decided to visit a bowling alley more often, we would recommend buying your bowling shoes. It will not only save the rent but also be more comfortable to enjoy the game.
If you have decided to buy your own pair of bowling shoes, consider the style, comfort level, slide, and suitability. As we look at some of the best, check out this pair of shoes to know what to look for when buying one for yourself. This pair of shoes is ideal for beginners and offers great value for the money.
How to bowl with long nails?
You can bowl with long fingernails, but there are some techniques that you should consider throwing a bowling ball with long nails.
If you are new to bowling and don't want to lose your long nails, you can throw a ball with both hands without putting your fingers in bowling holes. This throwing technique is called granny bowl style, and It is fully safe for your acrylic nails or natural long nails.
What if you want to bowl like a pro and not like an immature bowler? Well, you need to grasp the ball tightly with your fingers, and long nails, of course, are an obstacle to this.
There is always the risk of breaking them with long nails, but there are solutions that you should know.
Choose a ball that is bigger in size, and you can squeeze your fingers inside the ball to grip it better. This will decrease the chance of you breaking your nails. If it does not work for you, Go for a lighter ball, so there is less pressure on your hand and fingers, and that means less risk of breaking the nails.
You should also use bowling tape to protect your long fingernails. Just wrap the adhesive tape around your nails and fingers. Not only does it help you keep your nails from chipping, splitting, and breaking, but it will also give you superior ball control. If you want some good tape for your nail, check this.
Frequently Asked Questions
Can you wear heels while bowling?
Bowling shoes are designed to 'slide' on the approach. They are made of leather and rubber, which helps you stop sliding at the release point. Wearing heels won't help you stop after throwing the ball, and this can also lead to bad falls. Therefore, you are not allowed to wear heels on the bowling tracks.
Can you wear sandals while bowling?
Many bowling alleys allow you to wear sandals while bowling only if they are flat-soled, and closed-toe shoes. But make sure they are not damaging the floor by bringing dirt and moisture from outside. Moreover, you can inquire before going to a bowling lane if they allow it.
Can you wear a skirt to bowling?
Skirts are the fashion of choice for women at the bowling alley and they are very attractive in them. But make sure you don't wear anything too revealing, you will only end up looking tacky and cheap.